The Oklahoma City Thunder have two lottery picks in the upcoming draft. In addition, they will pick 30th overall with the final round one pick.
Purchased by the Phoenix Suns in the Chris Paul trade, this pick will allow Oklahoma City to add depth to its young core. Now that we've included two potential stars in the top 12, it might make sense to round up the first one.
CBS Sports' David Cobb recently released a mock draft of the Class of 2022, giving a glimpse of where some of the top players could end up in the upcoming rookie class. Its projection lets the Thunder select a risk on a high head forward.
15. Charlotte Hornets: Mark Williams (Center | Duke)
16. Atlanta Hawks: TyTy Washington (Guard | Kentucky)
17. Houston Rockets: Jalen Duren (Center | Memphis)
18. Chicago Bulls: MarJon Beauchamp (Forward | G League Ignite)
19 Minnesota Timberwolves: Dyson Daniels (Guard | G League Ignite)
20. San Antonio Spurs: Jean Montero (Guard | Overtime Elite)
21. Denver Nuggets: Kendall Brown (forward | Baylor)
22. Memphis Grizzlies: Kennedy Chandler (Guard | Tennessee)
23. Brooklyn Nets: Josh Minott (forward | Memphis)
24. Milwaukee Bucks: Johnny Davis (guard | Wisconsin)
25. San Antonio Spurs: EJ Liddell (Forward | Ohio State)
26. Dallas Mavericks: Blake Wesley (Guard | Notre Dame)
27. Miami Heat: Wendell Moore Jr. (Guard | Duke)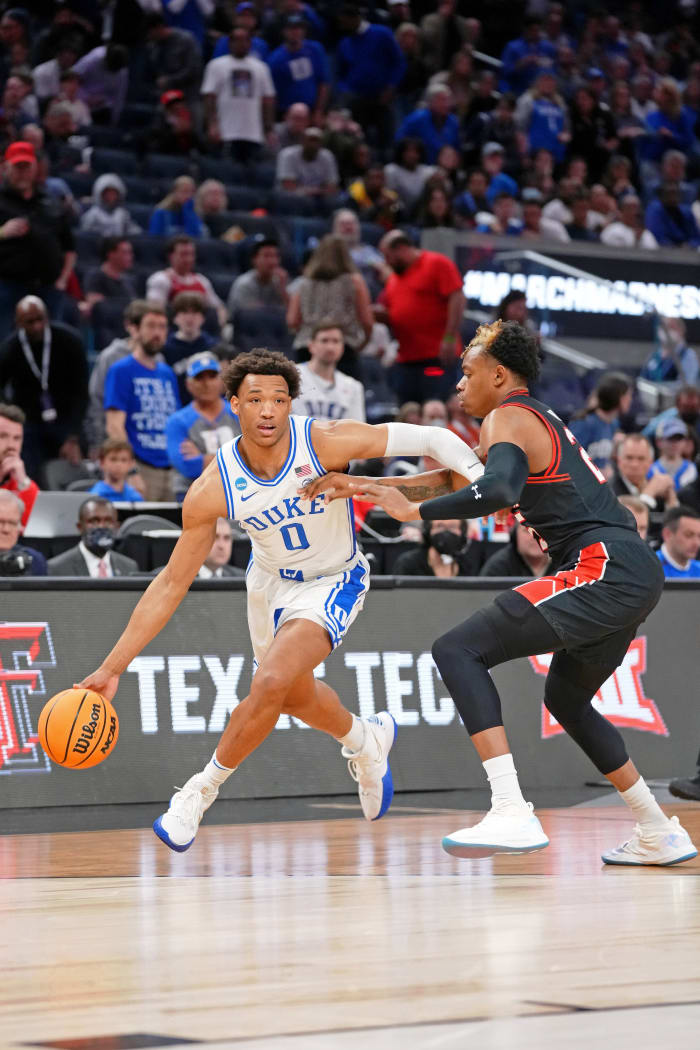 28. Golden State Warriors: Christian Braun (Guards | Kansas)
29. Memphis Grizzlies: Jaden Hardy (Guard | G League Ignite)
30. Oklahoma City Thunder: Patrick Baldwin Jr. (Forward | Milwaukee)
Baldwin is one of the most divisive players in this class, but for the Thunder it would be worth the risk. After a disappointing season, he's likely to slip this draft but has the talent of a lottery pick.
---
Would you like to join the discussion? Like SI Thunder on Facebook and Follow us on Twitter to keep up to date with all Thunder news. You can also meet the team behind the coverage.